Private Offices
At Office Furniture Eugene, we consider all this and more when designing your private office space. We'll run you through a series of questions and scenarios to better understand how you use your office every day before recommending solutions that will keep you productive and comfortable.
Private offices are a unique space that can have a variety of requirements. Your private office should, of course, meet your personal needs day in and day out. But you may still host visitors from time to time, including staff and clients. Your office should make them feel at home, too. Sometimes a large desk is too impersonal for the kinds of meetings happening in a private office, so you need a collaborative nook for one-on-ones.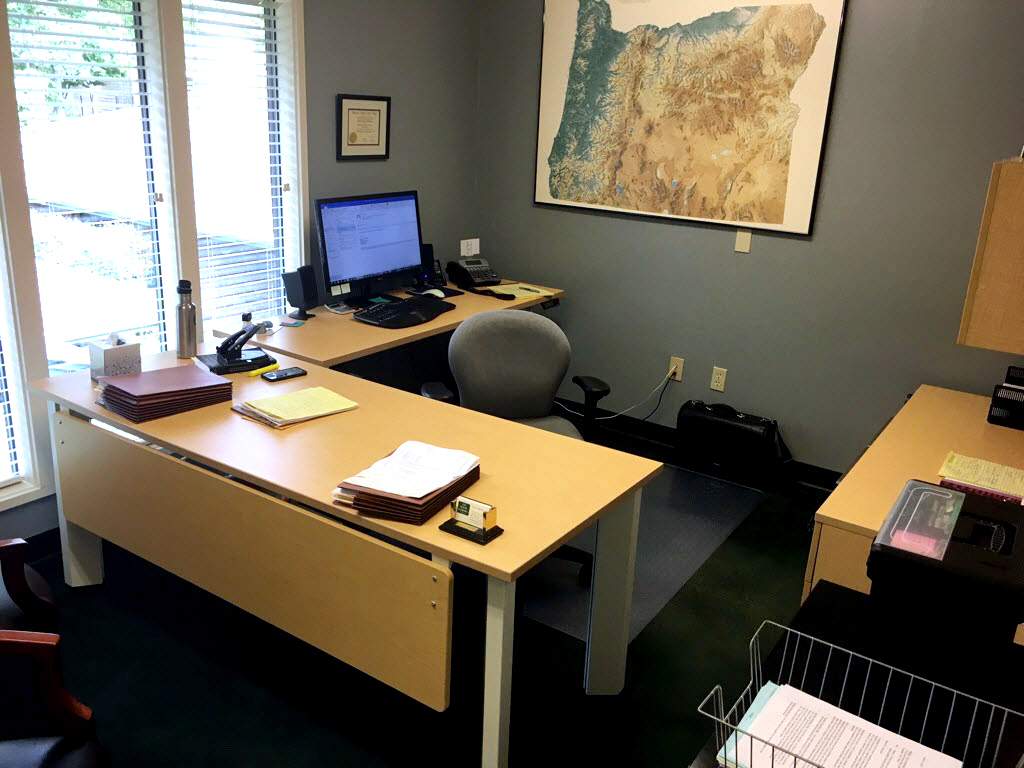 That Personal Touch
While systems furniture requires a bit of compromise to create a space that functions well for a wide variety of people, private offices are a chance to get more unique with recommendations. We can account for personal taste with a wide variety of fabrics and finishes for your desk and seating. Task lighting can be both stylish and functional, tailored down to the brightness and temperature of the bulb.
This carries over into the ergonomics of your space, too. Standing desks come in a variety of options to match your height and habits, and complimentary seating should accommodate your body and posture. Our certified ergonomist will be on-site as part of our discovery process to make sure our recommendations support your body for the long haul.
Ready to make your private office your own? Contact Office Furniture Eugene to get a consultation scheduled!