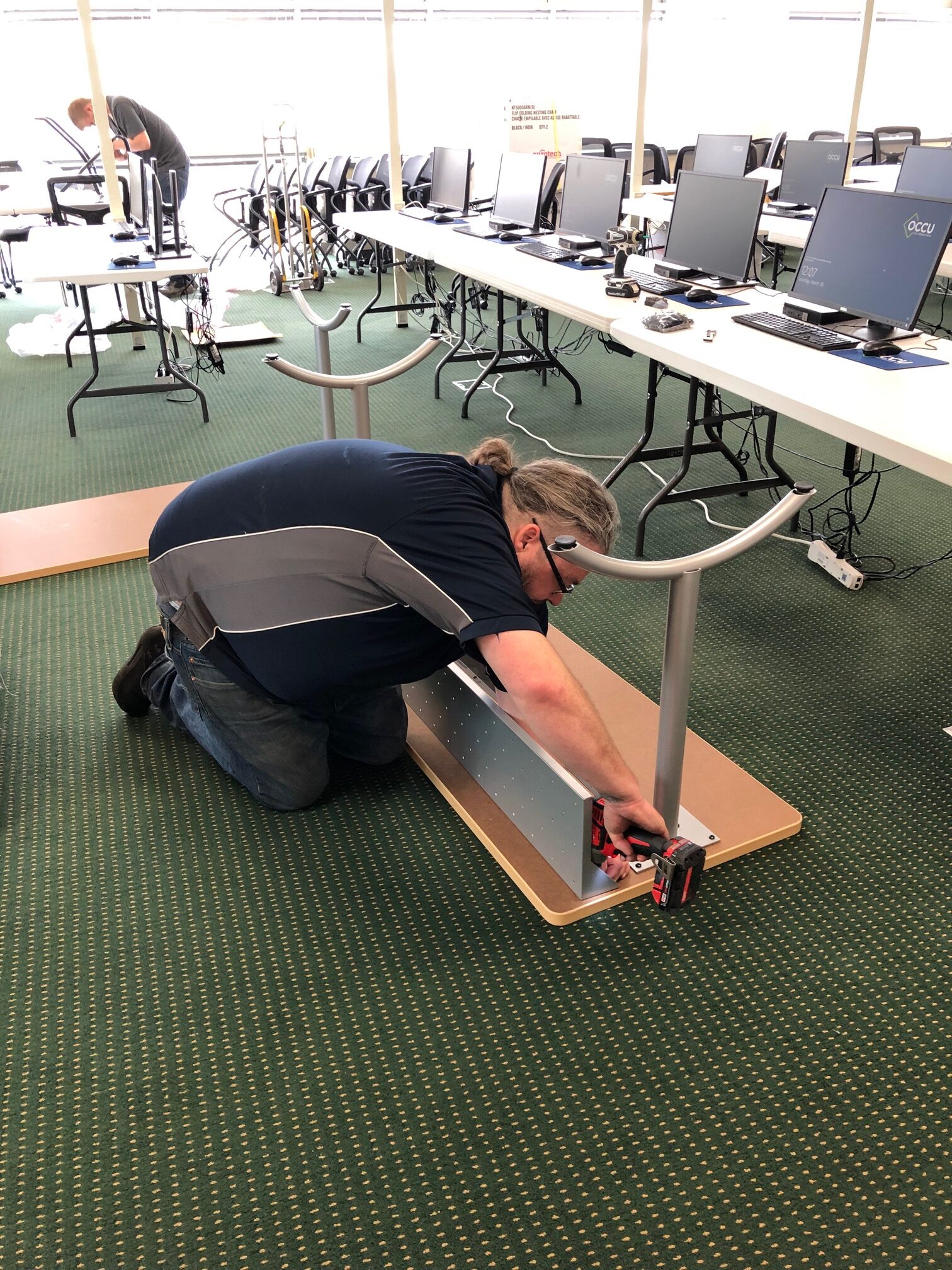 Installation is where all the work pays off. We've assessed needs, designed solutions, and identified the perfect furniture for the job. Now it's time to bring it all together.
Office Furniture Eugene combines in-house talent with strategic third-party partners to take the installation process from start to finish. We handle renovation, move in, and haul away. It's truly white-glove service, all on your timetable.
Contractors On-Site, On Time
Many of our projects involve not just swapping furniture in and out, but can result in the full renovation of a space. When it comes to demo, framing, electrical, or any other required build-out, we have a network of contractor partners ready to come in and get the work done.
We know that nailing down contractors can be a pain. Everyone seems to booking work months out. Because of our established relationships with contractors, we can negotiate advanced timelines and get them to the job site well before they might normally be available. To get an office designed and outfit on time, it pays to work with Office Furniture Eugene.
White-Glove Installation
From there, our team of experts handle installation of furniture, accessories, storage systems and more. We'll coordinate with you to get work done quickly and with minimal interruption to your day-to-day operations. Everything will be installed, set up, and configured so that your employees can arrive to work and get started.
For workstations that include ergonomic assessment, or for new storage equipment that may also require training, we also organize any one-on-one time required with your staff to bring them up to speed and get them to work.
Get Your Free Office Design Consultation
If you're serious about getting your office space designed and configured quickly and on budget, give Office Furniture Eugene a call. We're ready to get started.