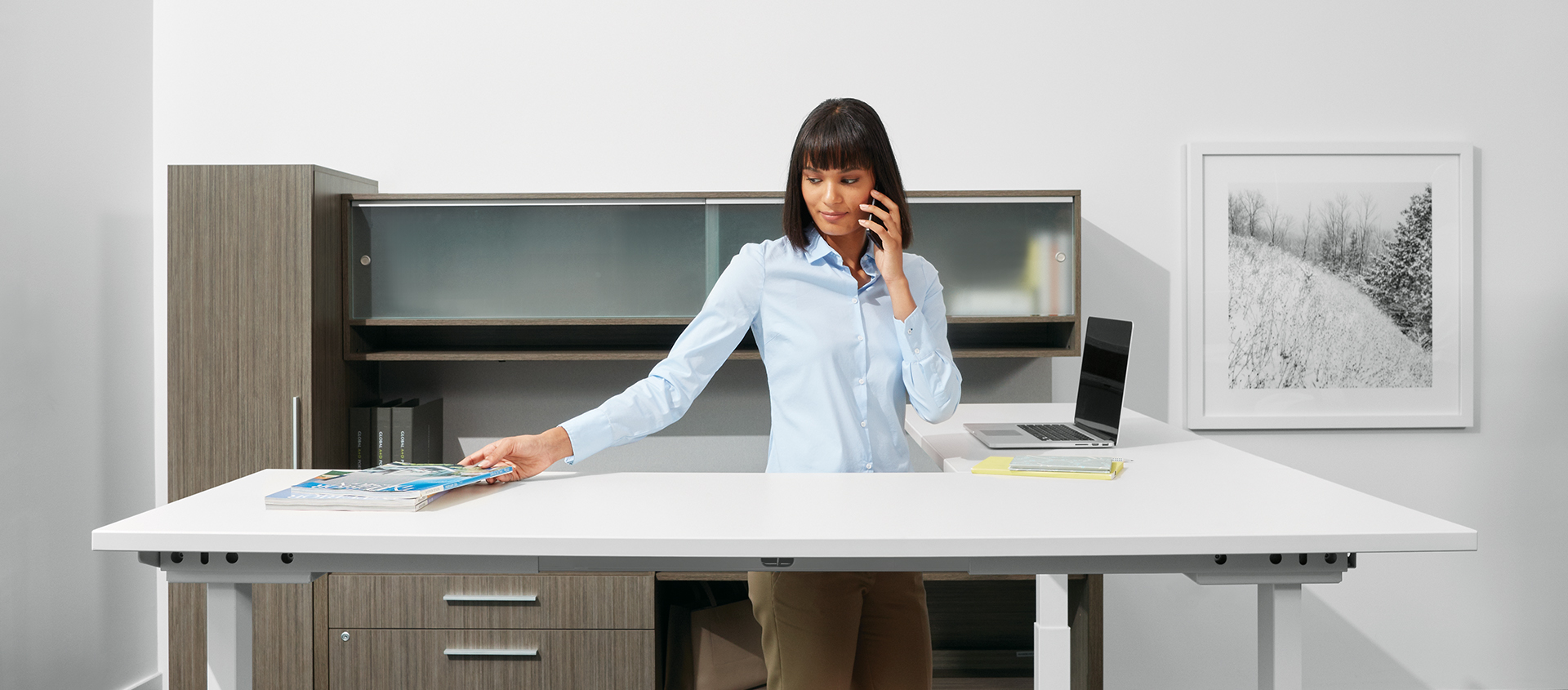 Ergonomic Assessment Services from Certified Professionals
To ensure the comfort and productivity of your employees, there's no better investment than an ergonomic assessment.
Office Furniture Eugene is uniquely equipped to ensure that your office furniture and equipment are properly adjusted to fit the unique needs of each employee. Our team includes trained and experienced professionals – Certified Ergonomics Assessment Specialists through the Back School of Atlanta – who conduct assessments with your employees. They'll evaluate your team's workstations, assess their postures, and identify any areas of discomfort or pain.
Based on the assessment, we'll provide recommendations for ergonomic office furniture and equipment that can help improve the comfort and productivity of your employees, or advise on creative ways to utilize your existing furniture to meet these ergonomic needs.
The Best Selection of Ergonomic Office Equipment in Lane County
If you need to purchase new equipment, we have access to over 60 suppliers of high-end, commercial-grade office furniture, meaning we can find furniture that meets both ergonomic and aesthetic requirements. We also offer installation services for any new furniture or equipment you may purchase.
Investing in ergonomic assessments is an investment in the health and productivity of your employees. By providing them with a comfortable and safe work environment, you'll see an increase in productivity, employee morale, and job satisfaction.
Contact us today to schedule an ergonomic assessment and see how we can help improve the comfort and productivity of your workplace. Our team is dedicated to helping you create an office environment that supports your employees and your business goals.